The 8 Most Powerful Female Engineers of 2016
In modern society, engineering has played a huge part in the way we go about our daily lives. Electricity, phones, computers, running water, the internet; engineers and scientists have all made these conveniences possible and accessible for us. Unfortunately, throughout history, women have faced many barriers in regards to entering the engineering industry, such as a lack of education, gender bias, and financial independence issues. However, over time, these barriers have started to weaken. Although some people will say that not enough has been done to welcome women into the world of engineering, this certainly hasn't stopped many female engineers pursuing their passion and contributing immensely to the field.

With so many women in the engineering industry who deserve recognition for their great feats, we decided to take a look at some of the leading female engineers of 2016.
Sumita Basu
Working for Intel since 2002, Sumita has overlooked the equipment installation for Intel factories across the world. She has completed experiments with the International Space Station and, most notably, she invented the world's first lead-free patterning process. This invention allowed Intel to become the first chip company in the world to limit the use of toxic lead. Not only is this a huge advancement for Intel, but it is also a great achievement for the environment.
Heidi Ellis
Heidi Ellis is one of the founding members of the Humanitarian Free and Open Source Software (HFOSS), as well as being a founding member of a project called Foss2Serve. HFOSS works to allow students to write free open-source software that is designed to help the human condition and increase the safety of the human race, for example programs used during natural disasters or to track disease outbreaks. Currently, she is a professor of computer science and information technology at Western New England University.
Paige Kassalen
22-year-old Paige Kassalen has been making waves as an electrical engineer working on the world's first solar-powered plane, the Solar Impulse 2 (Si2), in which she's one of three women on the 16-person crew. She started the Pittsburgh Women in Engineering chapter, for which she is now serving as Chairperson. She has been a pioneer for women in engineering for years and has fought hard for women to be involved in engineering without prejudice. She's currently the youngest person on the crew for Si2, and is responsible for the safe take-off and landing of this ground-breaking plane.
Trisha Kothari
After completing internships at Google and LinkedIn, Trisha Kothari has seen herself become the first female engineer at Affirm. She has been dubbed one of the most exciting new coders in America, and has worked on ways for smartphones to be used to make purchases across various retailers. Kothari also previously earned a Google Anita Borg scholarship, as well as a scholarship from Microsoft. She is also a member of Mensa (an organisation based on those with a high-IQ).
Cynthia Breazeal
An associate professor at MIT, Cynthia Breazeal is the founder and CEO of Jibo, a company aiming to produce the world's first 'social robot' designed to be used in the home environment. Jibo has raised millions of dollars in funding for their robot design, which Breazeal hopes will develop a socially-aware robotic companion. Jibo the robot talks, takes photos and can even be used as a home security system. Breazeal has won several awards for her research over the years, and also founded the Personal Robots Group at the Media Lab for MIT.
Limor Fried
Limor Fried is the founder and CEO of Adafruit, a company she launched from her dorm room at MIT whilst studying her Master's degree in engineering in 2005. Adafruit sells tools and associated electronics to the 'maker' ecosystem, stocking various DIY kits to help people learn and understand engineering. Adafruit also has a successful Youtube channel, designed to encourage children to get interested in engineering by showing them what different tools and equipment do and how they work. With her trademark pink hair, Fried is taking the engineering industry by storm.
Ayah Bdeir
Ayah Bdeir is the CEO of littleBits, an open-source library for modular electronics that are built with the use of magnets. As the CEO of littleBIts, Bdeir has worked to make learning about building electronics fun and easy for children and adults who want to get started. Using colour-coded materials to help make learning about circuitry a lot easier, Bdeir has earned many awards and accolades for her work in this field. She also co-founded the Open Hardware Summit, an annual conference that allows people to showcase their builds and ideas freely.
Daniela Raijman- Aharonov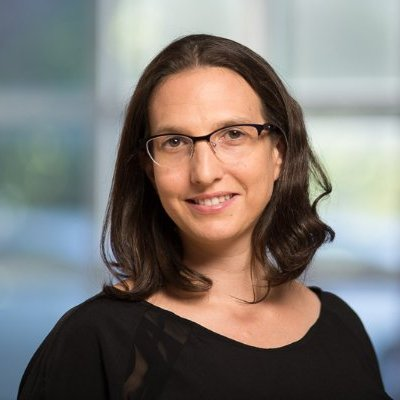 Daniela Raijman was the first female engineer at Google's R&D centre in Tel Aviv, Israel, starting there in 2007. Having worked on various YouTube products, she has worked on powering and monitoring Google's network. She also co-founded Mind The Gap, an organisation that encourages young girls to pursue education in technology, math and science. The Mind The Gap program has now expanded to various regions including Northern America, Poland, Japan and Brazil.
Female contributions to the engineering world
Women are now much more prevalent in the global engineering world than they were a few decades ago. Many women and girls were raised only seeing engineers on construction sites, however women are now discovering that engineering can cover a wide variety of roles and workplaces, especially in the health and electronics fields. Women are now considering engineering as a career more than ever, which will hopefully lead to more equality within the industry over time.